Visitor Management System – Controlling the volume of visitors who pass through your organization can be problematic. Let CSS take care of your visitors with our electronic visitor management system:
Identify visitors who enter and leave your business
Provide security for the company against intruders
Keeps a data base and track visitors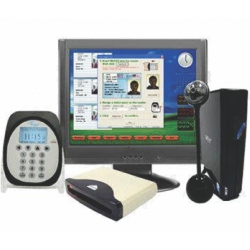 The Visitor Management System is used to track visitors by date and time of entry and departure, the department or employee visited and keep track of how often the person visits the business. The system records visitors into a database and issues temporary access cards for a specific time, usually from one hour to an entire day. The card can also specify the department visited. For example, if a visitor gets a card to visit the administration department, the card will not allow access to the accounts department unless a request was made at the entry point.
To boost security, the access cards can include photo and name of the visitor. Other added features are numbers or barcodes.
This system can be used alongside the Access Control System.