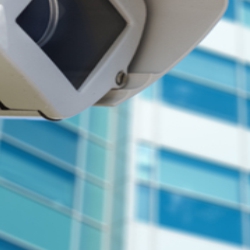 Video Surveillance Cameras (VSC formerly CCTV) are ideal for convenient stores, gas stations and communities. Criminals usually target these places but with a VSC added, users will have a sense of security knowing that cameras are operating at all times and any misdeed will be recorded.
The VSC uses a digital video recorder and cameras. The camera picks up images which are converted to a digital video recorder where the images are stored for further use in case there are incidents that need clarification.
There are different types of surveillance cameras to satisfy the customer's ideal security requirements. The camera types include:
Dome Cameras
PTZ (pan, tilt, zoom)
Dome with PTZ
Box Cameras
IP Cameras
HDSDI Cameras
Covert Cameras
They can be mounted on walls, ceilings or corners of buildings and are able to record and process the images in color or black and white, in day light or low light. Generally, mega-pixel video cameras used in video surveillance gives a higher resolution than standard cameras, which means that the images are sharper.
The video surveillance system can interface with an alarm system or an access control system.
CSS will warrant your specific needs. Contact us.